Complete sets of modern multi-color 12-watt LED recessed downlights with RF color 4 zone remote control (up to 20 meters range through walls). The casing is made entirely of aluminum and metal with a luxurious chrome outer ring.

This unique LED lighting product developed by us, you will not easily find elsewhere! An innovative 12 watt multi color and dimmable LED downlight, which can be wirelessly controlled with the included powerful 4-channel Color Touch Remote.

You can simultaneously control all spots but each RGB+W LED spotlight is also individually adjustable in 4 zones to any color from the RGB palette. The downlight has built-in dedicated extra warm white LED'S(2700K) that are activated when switching over to warm white light.

Dining, lounging, parties or meetings: This recessed spot truly is multifunctional!

* Choose how many spots you want in the set above this discription.

Save directly when purchasing these wireless LED downlights: Unlike conventional LED fixtures, there is no need to purchase costly extra power supplies and dimmers. Our colored dimmable downlights come as a ready to use set with a 220V driver/receiver included. This gives unprecedented ease of use and installation.

In addition to the included Full Color Touch Remote, you can optionally add the WifiBox to the system for Wi-Fi control via your smartpone and tablet!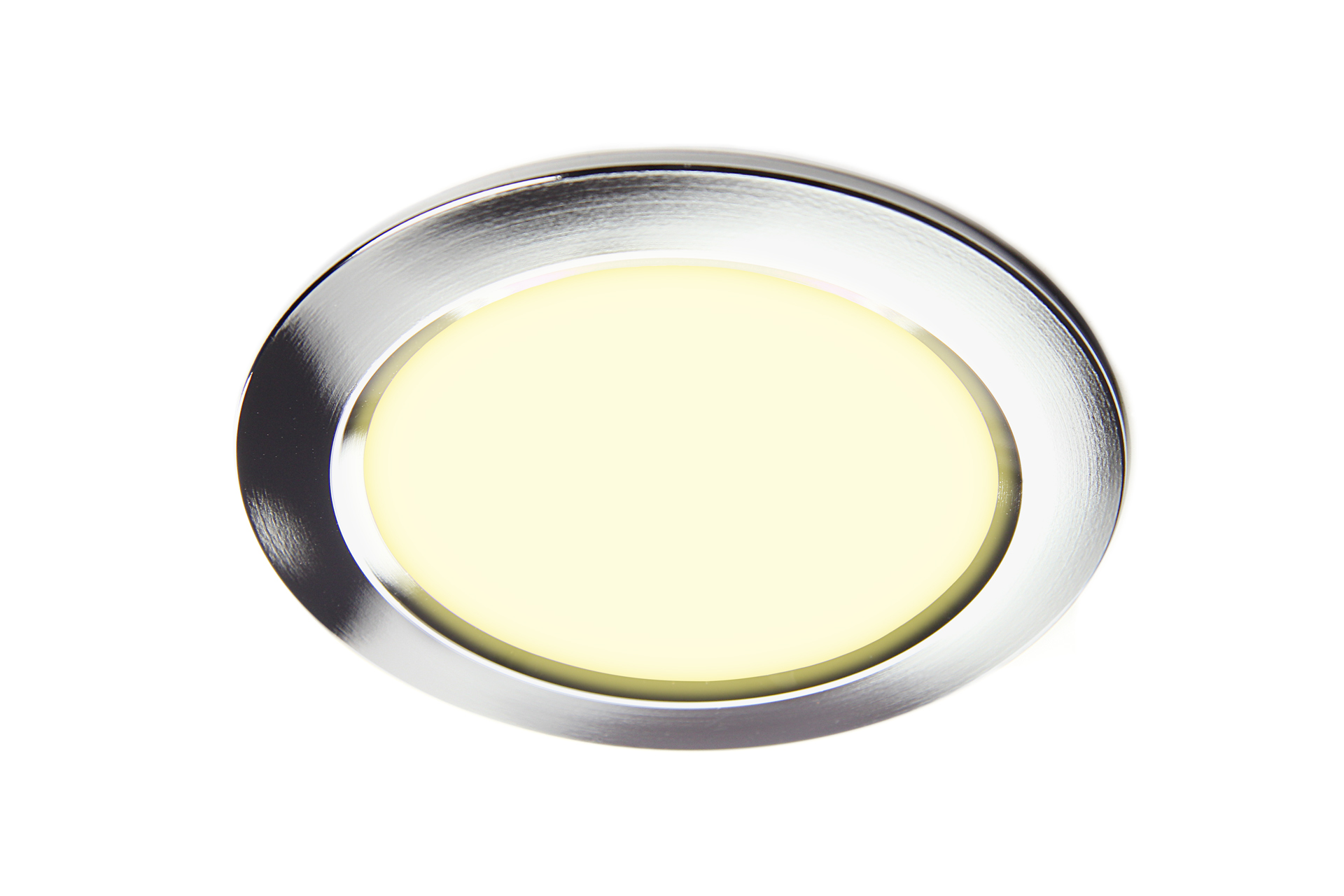 The color LED spotlights have a solid state memory, so they return to the last used settings when you would use an ordinary wall switch. Very useful is that the downlights will always light up again when they are switched back on via a 230V wall switch! (Even if the LED spots where previously completely switched off using the remote control)

Each LED downlight comes with a detachable 12 Watt power supply (LED driver) that serves as adapter, receiver, dimmer and spot controler; Simply connect the 220V-240V cables and link the RGBW spots to the wireless remote control.

The dimensions of the driver are L11.3 x W4.4 x H2.7 cm

The diameter for placement of the spot is 9 to 10cm, the required height is 5,8 cm the visible outer ring has a diameter of 11 cm.

Contents: 12 Watt color + warm white RGBW LED recessed spotlights, driver/receiver and a 4-channel RF remote control.

Optionally expandable with a WifiBox and APP for smartphone / tablet.
0 stars based on 0 reviews