New special! Unique by us designed LED strip with 300 warm white and 300 daylight LEDs.
This alows variable mixing of the colortemperature and set the appropriate white hue that best suits the time of day, weather conditions or your activity.

A single row extremely high brightness Dual White LEDs with a total of 6000 lumen!

The closely placed to each other warm and cool white LEDs produce a perfectly mixed white tint and ensure an even light dispersion.
This nicely priced complete LED strip kit comes complete with controller, 12V adapter and an RF Dual White remote control.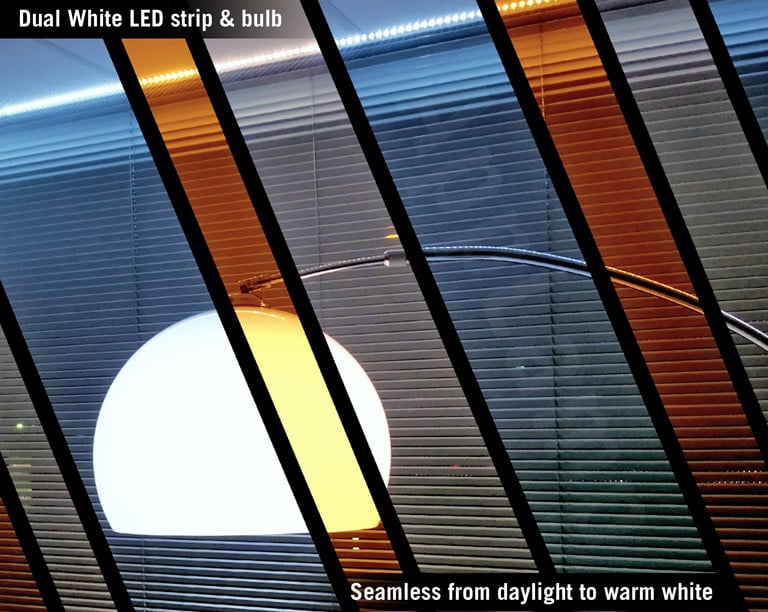 0 stars based on 0 reviews