Comprehensive Wi-Fi singlecolour LED controller. This LED Magical Wi-Fi controller has a built in Wi-Fi module, hence a seperate WiFi bridge is not neccesary. Just plug in the power supply and a singlecolour LED ribbon and you can start using it through your smartphone or tablet with the free app.

The Wi-Fi single colour LED controller is easy to install and easely intergrated in your home network.

Several LED ZJ-WIFI-310 controllers can be used side by side of each other or grouped, and be operated by the same app and ON/OFF smartphone homescreen widget.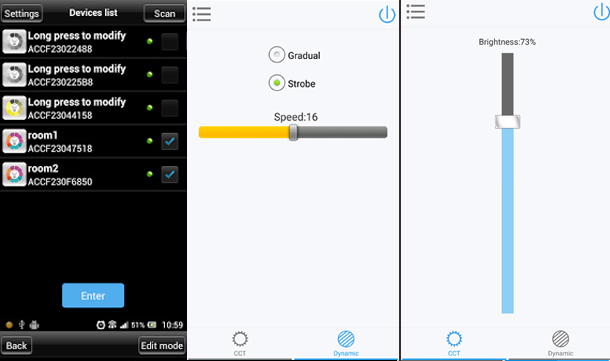 - Compatible with all our power supplies and white LED ribbons.
- Not compatible with other AppLamp wireless remotes, lamps or controllers.
- Suitable for iOS and Android Smartphone and tablets
- Free APP download, link included in packaging.


DOWNLOAD Manuel

ANDROID APP DOWNLOAD

IOS APP Apple Download


0 stars based on 0 reviews