Uniquely designed LED strip with 300 warm white and 300 light LEDs.
The mixing the white color temperatures (CW/WW) you can variably set a suitable white shade that best suits the time of day, weather conditions or your activity.
A single line and yet extremely light strong with a total of 6000 lumens!
By alternately, tightly contiguous placement of the compact warm and cool white LEDs you always maintain a perfectly mixed white color and the strip also ensures perfect light distribution.
This budget-priced full LED strip kit comes including controller, Wifibox, 12V adapter and an RF remote control Dual White.
Brightness: 1200 lumens per meter.
Color temperature: 2400K warm white or 6000K daylight
Protection rating: IP20 (non waterproof)
Consumption: 14 Watts per meter
Voltage: 12 V
Length: 5 meters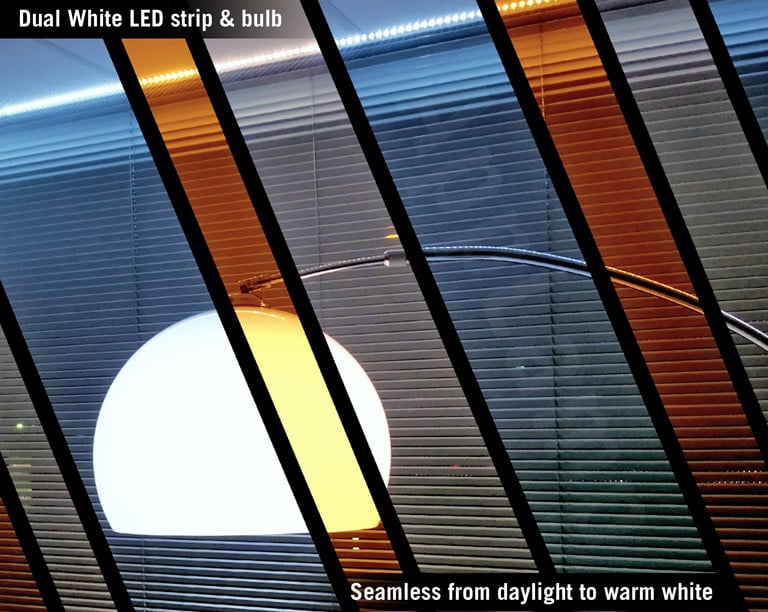 0 stars based on 0 reviews